Deborah Keogh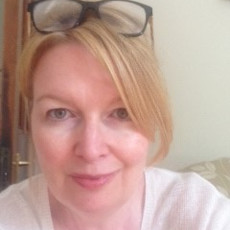 Deborah Keogh is Knowledge Exchange Manager and Project Director at the Royal Conservatoire of Scotland, a role that she commenced 5 years ago. With a key focus on shaping and facilitating creative enterprise innovation, partnership working, and public engagement, she works with colleagues in Research and Knowledge Exchange, and across the wider institution, to drive and deliver strategically aligned and ambitious Knowledge Exchange programmes and results.
While this is her first role in higher education, she has over 25 years' experience working in the arts and creative industries as a producer, project manager and chief executive bringing a breadth of industry experience to her position. Her experience spans theatre and film and broader creative economy development work, and for over 11 years she was the Chief Executive of Cultural Enterprise Office in Scotland – dedicated business development and support service for artists and creative companies working across all art forms. The support was shaped with artists at the centre and through the services and programmes the team supported over 4000 artists a year through advice, events, a helpline and web resources. While there she oversaw successful initiatives such as the business innovation program Starter for 6 and the creation of Fashion Foundry – an incubator for emerging fashion designers.
Other work includes short assignments with Edinburgh City of Literature and Glasgow Life as well as co-producing the Small is Beautiful conference for creative micro-enterprises. Deborah is also a coach and has provided support to clients on a one-to-one basis.
Deborah is from Dublin and lives just outside Glasgow with her husband and two children.