13 October 2021, 11 a.m. CET
Debate: Empowerment, diversity, democratization. How we're changing theater schools
In the whole Europe we can experience now an intense debate about the necessary changes in theaters and theater schools. Greece, the Czech Republic and Poland and other countries witness a wave of revelations about power's abusement, psychological and economic violence, sexual harassment, exclusion and brutal hierarchy. It seems that we are already able to describe and show the mechanisms of violence. It is essential to focus on counter-practices now. How to create a safe space in drama schools? How to ensure real empowerment of students? How to strengthen diversity that confront hierarchies and inequalities?
How to dismantle existing structures to build alternative futures?
The representatives of students and teachers from drama schools in Warsaw, Prague, Gothenburg and Malmö are going to talk about the situation in their schools. The attention is dedicated to a question how to build alliances and how to strengthen the intersectional approach to change.
Guests:
Pelle Hanæus, The Malmö Theatre Academy // The Lund University, Faculty of Fine and Performing Arts and guests, Sweden
Pelle Hanæus is a 49 year old, white, middle-class, cis, gay man from Stockholm, Sweden. He is an actor, director and teacher. He co-founded a queer theatre in Stockholm in 1999, travelled to areas of crisis with Clowns without Borders, was artistic director of Regionteater Väst, and is now leading the Acting Programme at the Malmö Theatre Academy. He gives workshops in "Gender aware acting" since 2003, internationally.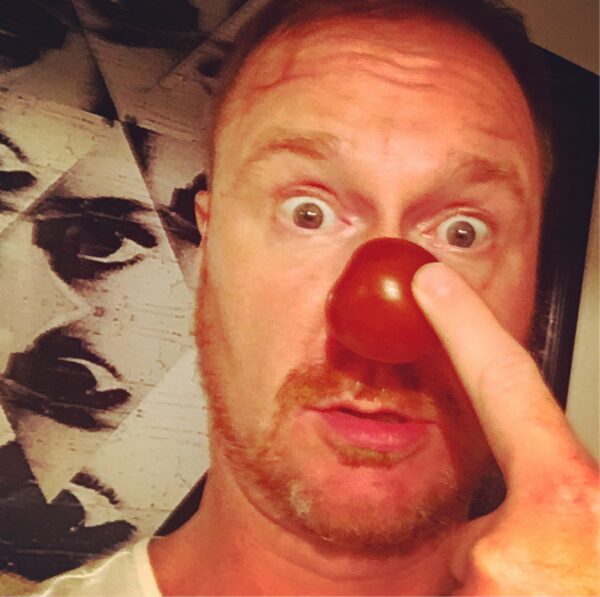 Catharina Bergil, The Academy of Music and Drama University of Gothenburg, Sweden
Head of Performing Arts Unit, the Academy of Music and Drama, Gothenburg University. Lecturer in subject Theater and Society in BA Acting program. As Head I'm in charge of research, four teaching teams and six educational programs in, among other things, acting, opera, musicals and contemporary performative arts. A number of guest educators of varying degrees are attached to the educations every year.
Since the 90s I have been associated with the Gothenburg Dance & Theater Festival; during the last two festivals (2016 and 2018) as curator of the seminars.
Between 2002-2011, I was Program Director, Assistant Museum Director and Acting Museum Director at the Museum of World Cultre in Gothenburg, where I was primarily responsible for program activities linked to global contemporary issues.
I am Chairman of the board of Angereds Teater and a board member of Clandestino Institut / Festival. Over the years, I have had recurring assignments for, among others, the Swedish Cultural Council, the City of Gothenburg and Gothenburg & Co, as well as assignments as a moderator from within the current cultural debate.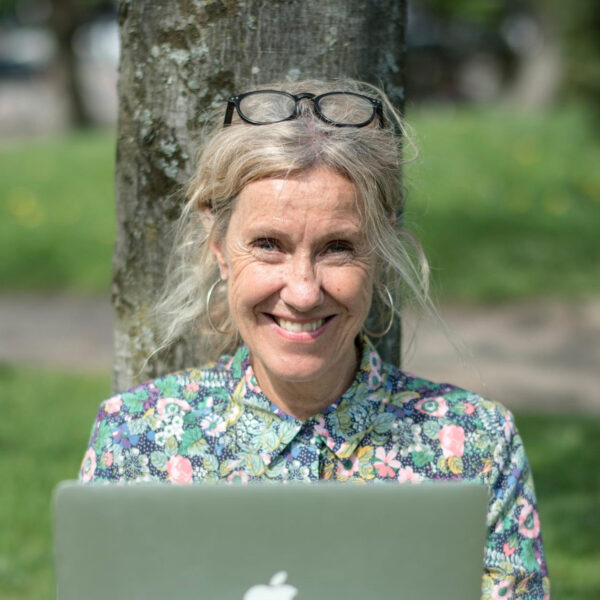 Alexandra Chernomashyntseva, Marie-Luisa Purkrábková, The Collective NE!MUSÍŠ TO VYDRŽET / YOU DON'T! HAVE TO ENDURE IT, The Academy of Performing Arts in Prague, Theatre Faculty (DAMU) and Janáček Academy of Music and Performing Arts in Brno, Czech Republic
We are student initiative discussing things that should no longer be considered normal (not only) at our faculty and the impact these realities have on students. We believe that behavior normalized at our school and considered adequate is, in fact, inadequate. We often witness the discrimination of students based on their gender, abuse of power by the pedagogues, and an overstepping of borders leading to consequent psychological harm. That is why we decided to speak loudly about this problem and say to everyone YOU DON'T! HAVE TO ENDURE IT.
We are a group of students or recent graduates, not only from DAMU, but also from JAMU. We are studying different departments – acting, production, scenography, directing. Most of us are from Prague, but we have among us people from other Czech cities and one student from Donetsk, Ukraine.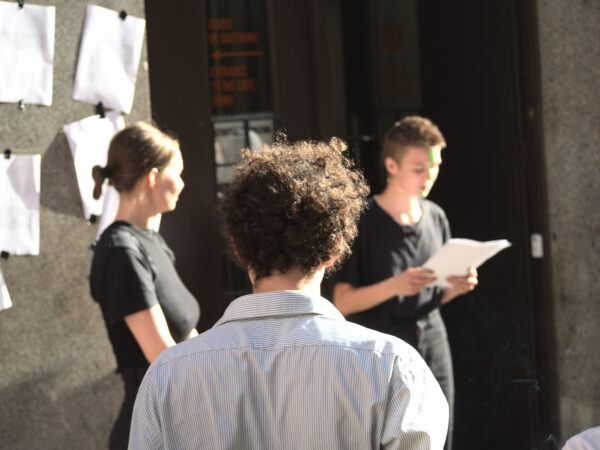 Alice Koubová, The Academy of Performing Arts in Prague, Theatre Faculty (DAMU), Czech Republic
Senior Researcher at the Institute of Philosophy, Czech Academy of Sciences and Associate Professor and Vice-Dean for Research at the Academy of Performing Arts in Prague, Czech Republic. Her main research interests range from performance philosophy to relational ethics and policies in art and public sector. In her academic practice she combines basic and applied reseach, dramaturgical and performance practice and cooperation with public institutions. She is coordinator of the multidisciplinary research project Resilient Society for the 21th Century. She authored Self-Identity and Powerlessness (Brill), Donald Winnicott and Political Theory (with Petr Urban, Filosofia), To Think from Second Place. Towards Performance Philosophy (NAMU) and other books and articles on identity, performance, ethics, and artistic research.
Agata Koszulińska, The National Academy of Dramatic Art in Warsaw
Theatre director, visual artist, VR director, performer, writer, co-founder of an informal group  Close (with friends) Collective, active member of Gildia of Polish Theatre Directors. One of the most common subject matter in her work is posthumanism, transhumanism and feminism. She likes to combine science and documental research with fantasy and futurology. Apart from her artistic activity, she has been working for several years in groups working to change standards in cultural institutions.
Marta Miłoszewska, The National Academy of Dramatic Art in Warsaw
Polish theatre director, dean of the Directing Department at The National Academy of Dramatic Art in Warsaw and Vice-President of The Stage Directors Guild of Poland. She also is anti-discrimination activist, also committed in actions for artistic independence. She's actively participating in The Stage Directors Guild of Poland's actions for cultural workers protection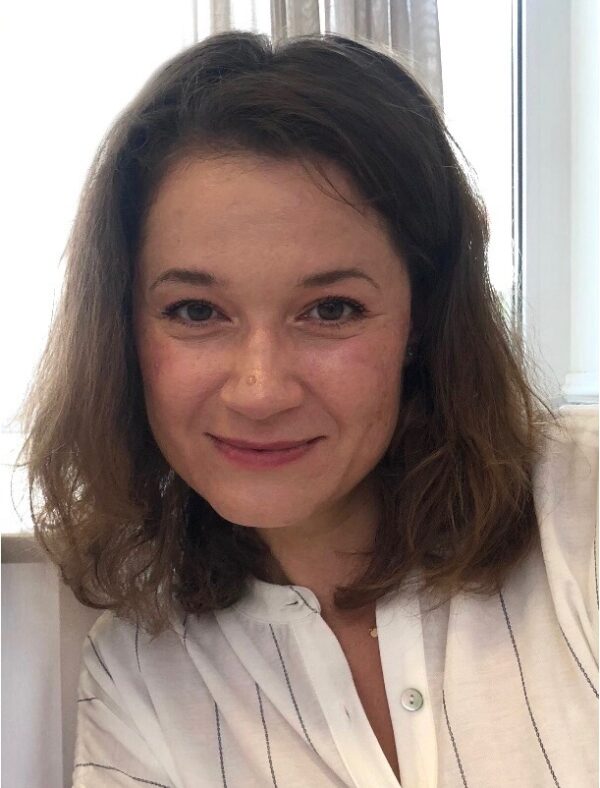 Iga Skolimowska, The National Academy of Dramatic Art in Warsaw
President of Theatre Academy Students Government in Warsaw, Theatre Studies student and President of Olsztyn 2.0 Association. Intrested in local activism, cultural education and theatre history.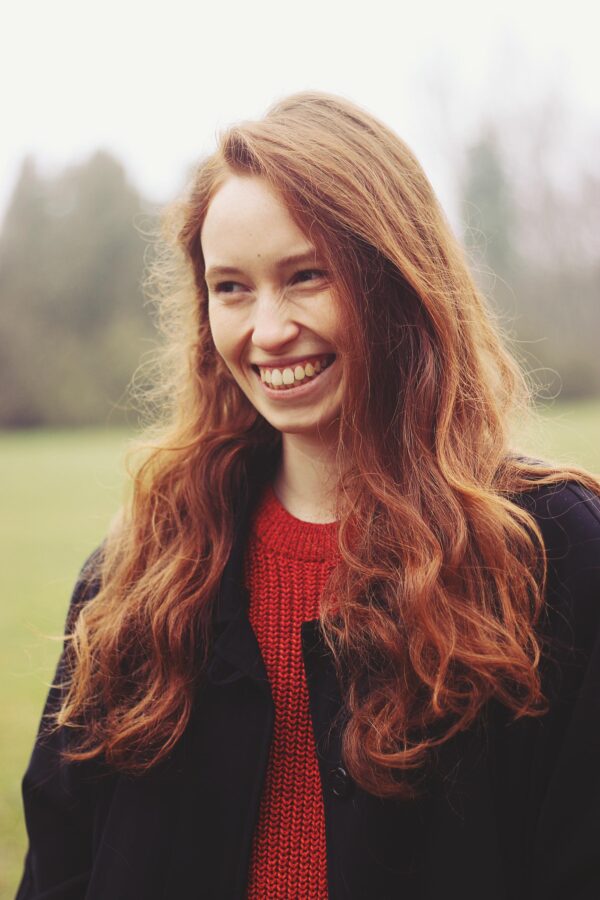 Moderators:
Agata Adamiecka-Sitek, The National Academy of Dramatic Art in Warsaw
Theatre scholar, critic, and publisher. She deals with gender, physicality, and politicality of art. Author of the book Theatre and Text. Staging in Postmodern Theatre (2006), editor of various books on the Polish theatre and staging culture. She is the Ombudsman Assistant Professor at the Aleksander Zelwerowicz National Academy of Dramatic Art in Warsaw. As a dramaturg, she continues to cooperate with director Marta Górnicka on theatre choir projects, co-creating Political Voice Institute at Maxim Gorky Theater in Berlin.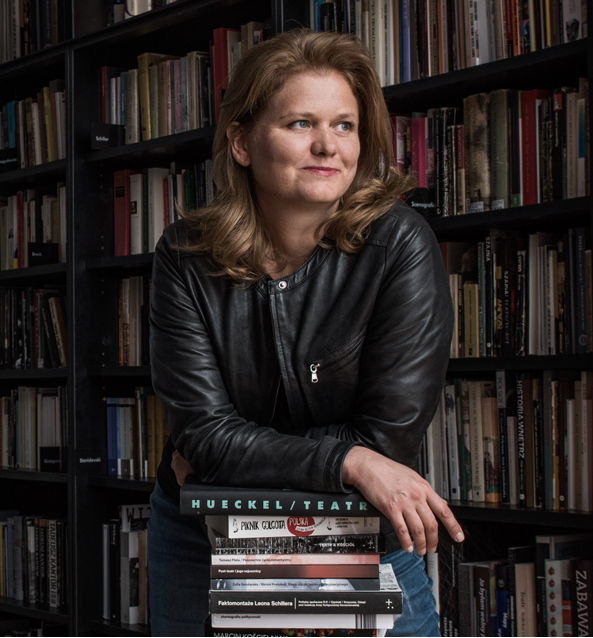 Katarzyna Renes, The National Academy of Dramatic Art in Warsaw
Head of Production. Cultural manager. Head of international Office at The National Academy of Dramatic Art in Warsaw (since 2019). Author, consultant and manager of many international programmes (f.e. 10th International Theatre Schools Festival ITSeLF, Visegrad Academy of Cultural Managament and many others). She leaded educational projects "Big dog doesn't bark" and "Hip hop haters stops" based on theater improvisation dedicated to awareness of the problem of hate speech in Polish schools. She also works as independent producer of cultural events, mainly with musicians: Kwadrofonik Ensemble, Royal String Quartet, Grażyna Auguścik and the others. Member of the board of Oracle Cultural Network. Holder of the European Diploma in Cultural Management under patronage of Council of Europe.