Hilary Jones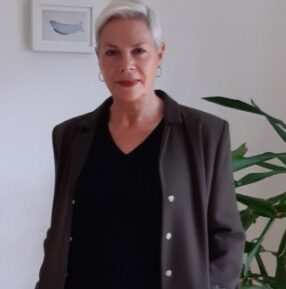 Hilary Jones BA IPA Cert TESOL
Hilary lectures in Voice & Media for The Centre for Voice in Performance at The Royal Conservatoire of Scotland and was Acting Head of Department in 2012 & 2016. She previously taught at a number of major UK drama schools including RCCSD, RWCMD, Rose Bruford, and the GSA.
Her specialist remit includes accent and dialects and Acting for Media, including coaching the prestigious BBC Carleton Hobbs Radio drama competition. In 2015 she created MEDEA, a website designed specifically to help actors learn new dialects and now used by partner institutions worldwide, including the BBC.
Her international profile includes workshops in Amsterdam and Turkey, training TV presenters for the Singapore Broadcasting Corporation, visiting Professor at Flinders University and the Sydney Conservatoire in Australia, and The Academy of Film and Theatre in Bucharest. In 1999, Hilary was invited to work with the award-winning Teatr Biuro Podróży in Poland as voice coach on 'Drink Vinegar, Gentlemen!', their first ever performance in English.
Closer to home, she has acted as dialect coach for numerous theatre productions including the National Theatre of Scotland and the Royal Court in London.   TV, film and radio work includes 'Lip Service' for Kudos, 'Case Histories' (Ruby Films/BBC), 'Waterloo Road' (Shed Productions BBC) 'You Instead' (Sigma Films) 'Love, Sex, Money' for BBC Radio 4. and as dialect coach on 'The Wife', for which Glenn Close was awarded a Golden Globe. She is currently dialect coach for the film 'Sweetly It Turns' which will resume shooting later in summer 2021.
Hilary has a particular interest in 'performance stress' interrogating the relationship between EMDR and the Voice-work of Nadine George – research shared at a number of major UK conferences. These insights also inform her unique and highly successful presentation skills training.
More recently, her interest has been invested in Intimacy Co-ordination for which she and colleague Vanessa Coffey gave the key-note speech at the Change-Now! Conference instigated by Akademia Teatralna Warsaw in 2019.